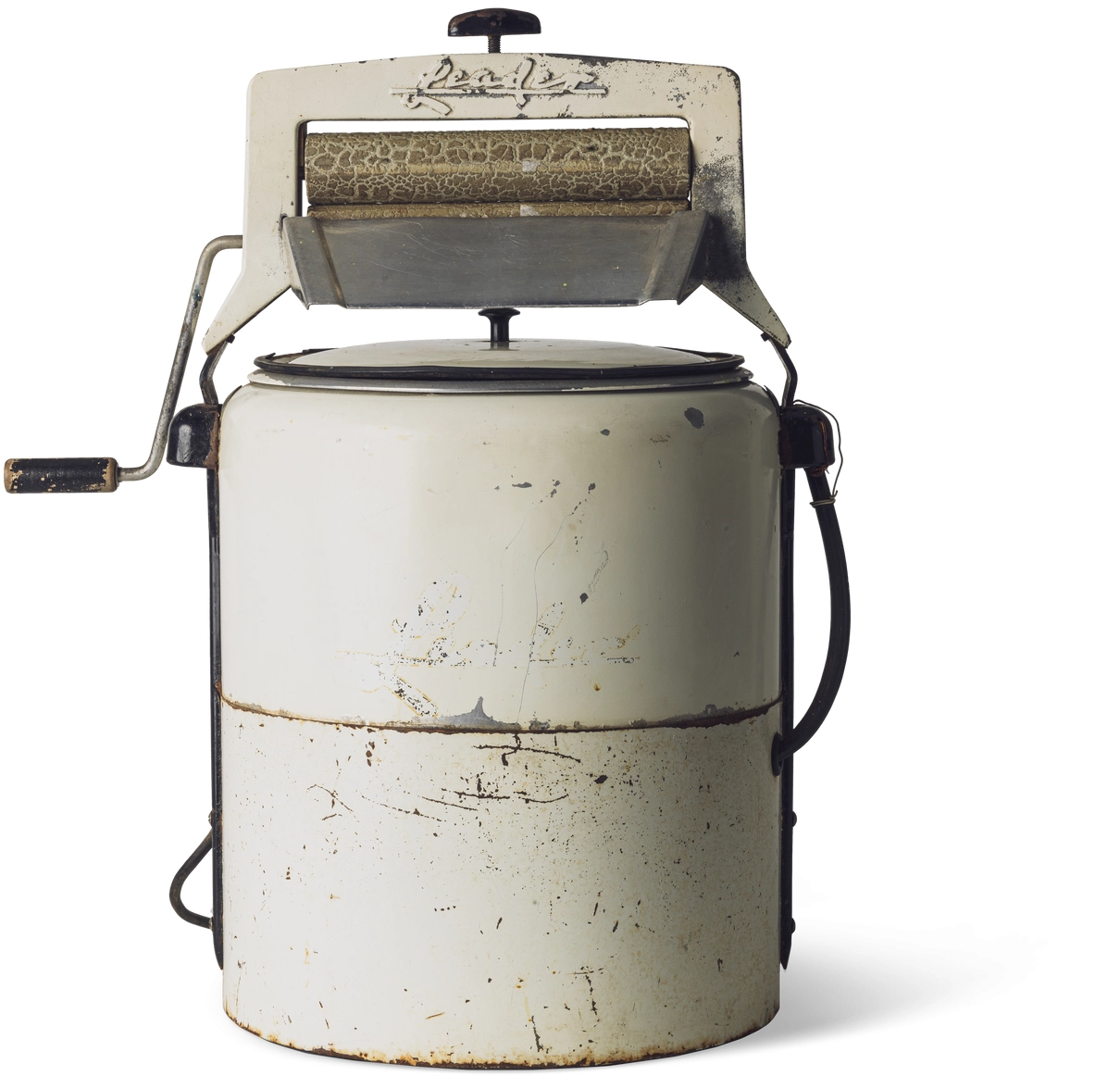 We dare to do things differently
Questioning everything. Constantly innovating. These are the foundations on which our brand has been built over the years. Discover how our legacy all started
Here is the amazing story of a devoted mother, a hardworking father, and a wringer washing machine.
Marcel Mercier, a passionate cabinetmaker by trade, was known for his love of wood. For Mr. Mercier, only real character, warmth and nature of wood could prevail.
Mr. and Mrs. Mercier loved their home's hardwood floors. But they didn't like having to move the family and their furniture out of the home for two weeks at a time to varnish their floors, strong emanations, and dust from sanding. It was messy. It was time-consuming. There had to be a better way.
That is when Mr. Mercier came up with the idea of prefinishing floors the same way he did his kitchen cabinets, thereby eliminating the hassles of applying a finish onto the floor once installed. Mr. Mercier ingeniously used a wringer washing machine to apply the finish to planks outside the home. Marcel Mercier revolutionized how wood floors were finished. Our first original was born. This clever approach that would be the source of inspiration and innovation for years to come.
Our innovations become industry norms
Mercier has a rock-solid reputation for delivering technical innovations that become total industry game changers. Explore just how far we have pushed the technology envelope over the years.
The first to include
aluminum oxide in our finishes
Nobody believed we could. But we did it. We added non-toxic aluminum oxide into our finishes to improve the protection and durability of wood floors—an industry first. Back in the day, to prove how ingenious the concept was to naysayers, we would rub the surface of our floors with steel wool right before people's eyes! Without a doubt, the industry caught on fast. 
The first to add plant-based
oil in our finishes
As the industry evolved, many manufacturers started incorporating nanoparticles in floor
coatings in order to improve performance. Wanting to protect people's health and with the
willingness to stop using petroleum-based products, Mercier decided to buck the trend
and took an entirely different approach. We started adding plant-based oil in our finishes.
Thanks to this innovation, Mercier won an Eco-innovation award for our technical—
and natural—prowess!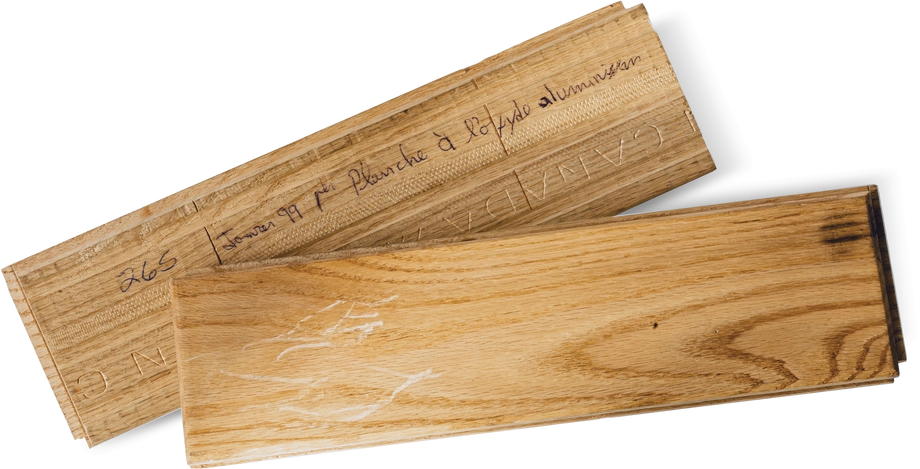 The first to combine exceptional durability with wood's original aspect
Next, Mercier focused its R&D efforts to achieve even higher technical performance levels than any other manufacturer in the industry. The goal was to maximize our floors durability and resistance to impact, scratches, water, abrasion, and other wear and tear, all while preserving the original beauty of the wood. This was a technological tour de force! Thanks to our Generations Intact 2500 finish, it is now possible to enjoy wood flooring in commercial applications and high-traffic areas, without compromising durability. Mercier was the first manufacturer to guarantee this finish in commercial applications with direct outdoor access.
We create timeless beauty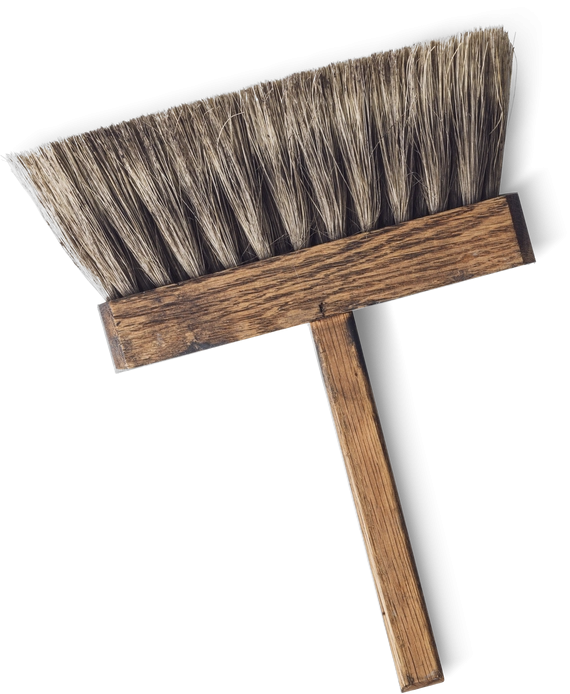 Mercier always believed that hardwood flooring should stand the test of time—both in terms of durability and beauty. Over the years, we have melded style with innovation to create stunning looks to last a lifetime.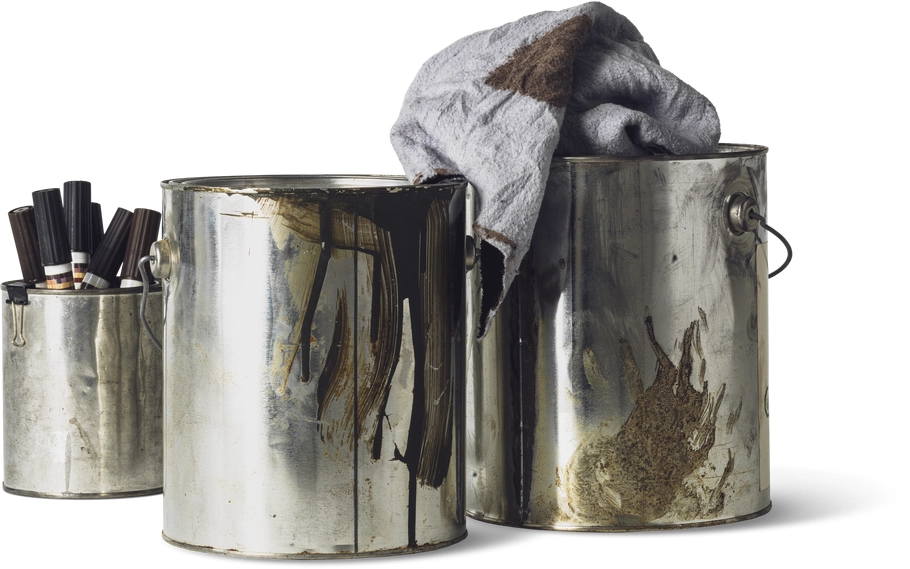 The introduction of
layering coats of stain
In the beginning, the whole industry was confronted with a problem: due to wood's inherent coloring, nobody could achieve some of the neutral colors that customers craved by simply sticking to the traditional staining process. To keep complimenting wood's natural beauty while achieving these colorations, we decided to stop applying stains the traditional way. We started decomposing stain colors and adding them in layers in order to create the shades that previously could not be attained. Our proven process is now used throughout the industry.
The Element Collection:
Leveraging the power of tannins to highlight wood's true character
We drew inspiration from fine wine aged in oak barrels to create our Element Collection, which highlights wood's beauty. By using tannins that are naturally found in wood, we discovered that we could expand our color palette without using typical stains. Thanks to our oxidation process, the substances that react with each species' tannins allow us to unveil wood's rich and deep colors. Here is yet another technical innovation developed by
Mercier that reveals our passion for wood's authenticity.
The Naked Collection:
As natural as it gets
At Mercier, we always worked with what wood wants to unveil to us, rather than forcing it to become something that it is not. To pay tribute even more to wood's sublime nature, we created the Naked Collection, featuring raw-looking boards with an exclusive finishing process that seals the color of the wood before applying a protective finish. With the Naked Collection, the floor's grain remains natural and does not fade or deteriorate over time. Imagine enjoying the true color of wood, all while benefiting from the durability Mercier is renowned for. Yet another innovation indeed.