It's all about the surface.
Never superficial.
All it takes is a fine layer of finish on a wood floor's surface to reveal its authentic character and protect it for years to come. From solid to engineered wood flooring, that thin, invisible layer represents quality, durability and an appeal to all the senses.
Mercier believes that the art of wood floors starts—and ends—with the perfect symbiosis between natural, living material and the science of finishes. For decades, we have developed an expertise in subtly mastering the complexity of wood surfaces. This is the Mercier way.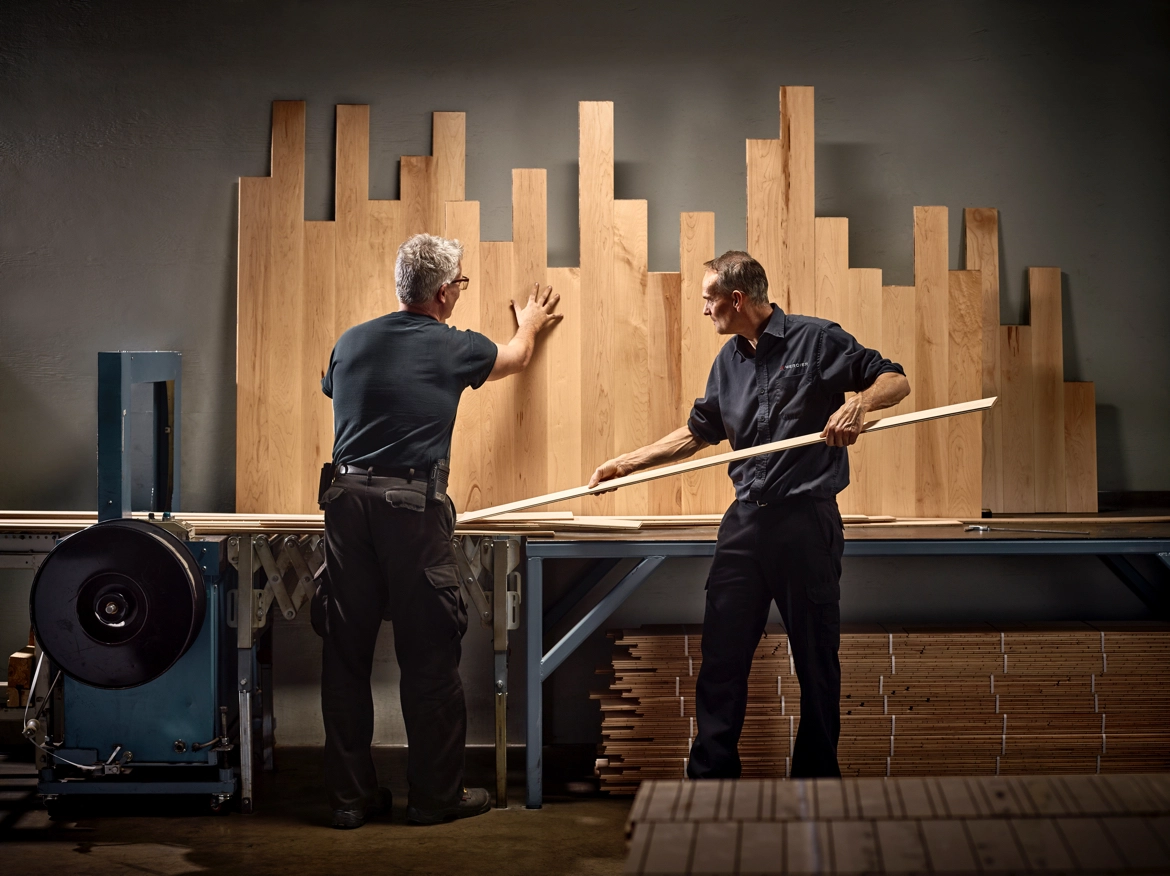 Passionate about wood.
Driven by wood.
We fell in love with wood at first, second and third sight. It is naturally noble. It is undoubtedly authentic. It is inimitable. And we believe that wood does not require any artifice to make it beautiful. We master the art of handling wood to perfection because we respect its true essence—from its initial preparation to its finish. Each plank—from its color, texture and grain—is unique and should be treated as such.
In order to create our wood masterpieces, we rigorously select only the finest wood that is sourced responsibly from North American forests. We optimize each step of the production process to ensure impeccable and consistence quality, all while reducing waste. We remain adamantly committed to bring out the very best in wood.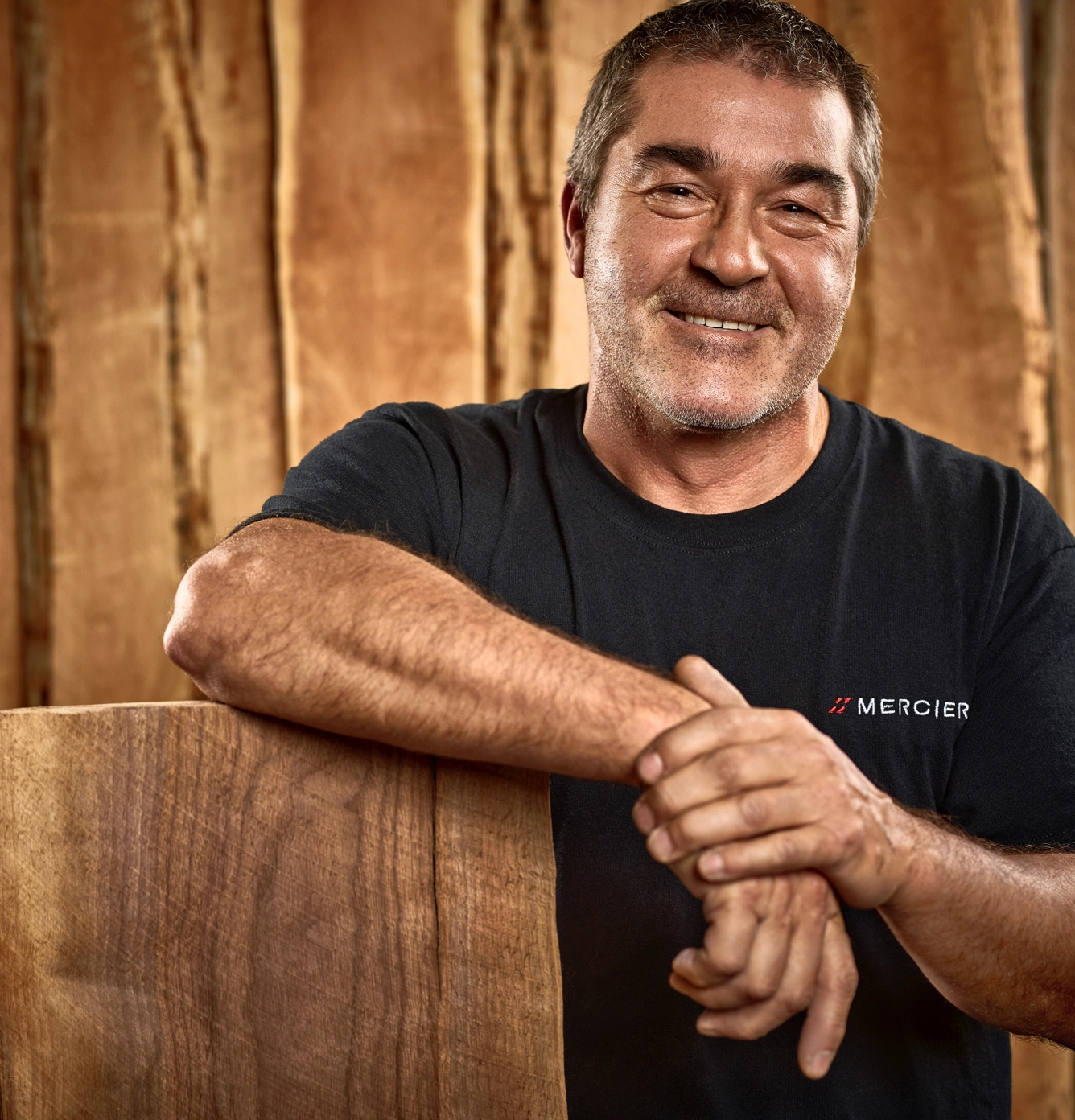 Ahead of the curve today.
Classic tomorrow.
We believe in both the timelessness of wood and its ability to be fashionable today. Mercier has always been steps ahead in terms of our technological innovations as well as our designs. While our wood flooring collections are profoundly aligned with the latest in interior decorating, they are nevertheless infused with a classic style to remain striking day after day, year after year.
Mercier floors, strong and sophisticated, offer the very best in terms of form and function. Profoundly rooted in tradition, yet always on trend, our wood floors are developed based on a long-term vision and reverence for wood— as the source of our products and the source of our creativity.