Widths
Consider the decor and ambiance you want to create, the size and shape of the rooms and your budget when choosing the width of your wood floor.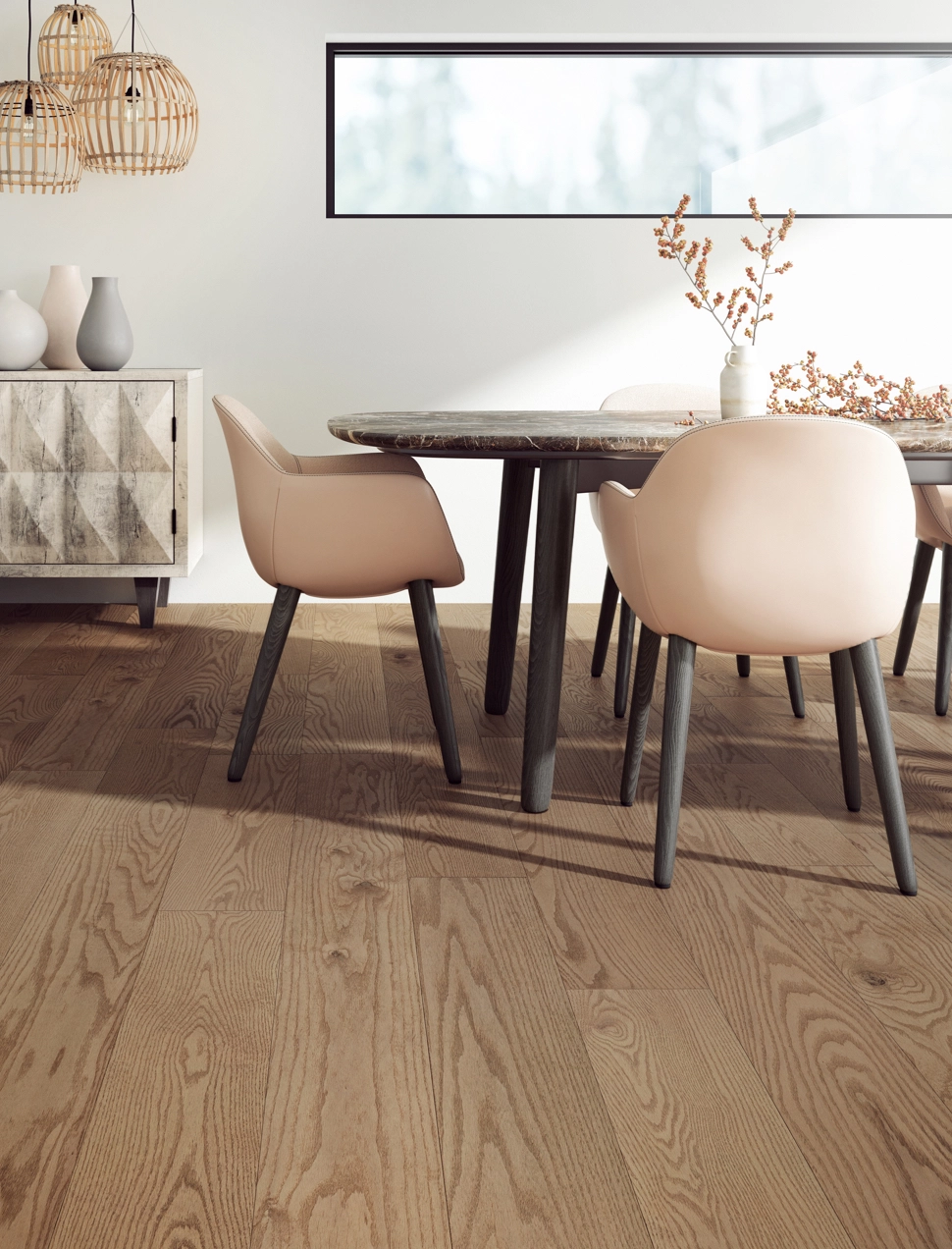 The floor area and size of the room
If the room is small, wide planks will make it look more spacious. But it also depends on the room configuration. Wider wood planks will create a stretching effect while narrow ones are recommended to create an effect of depth.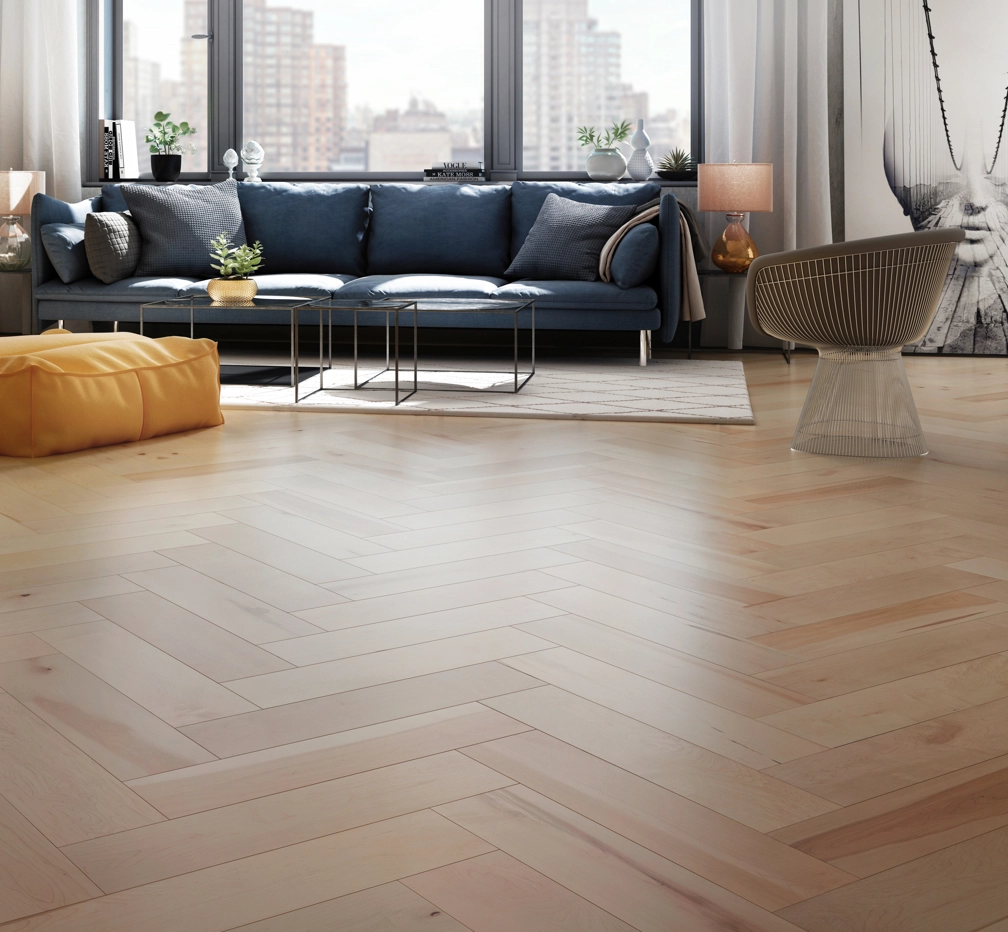 What about herringbone floors?
Its pattern gives the illusion of a more spacious room and makes it look both longer and wider.
There are multiple width options for you to choose from depending on the species and grades.
Our wood boards can go as wide as 8 1/8" (206 mm). The wider the board, the more character marks you'll find, both in numbers and size. That's what makes wood beautiful!
Explore width options