January 20, 2023
Trends for 2023: Warm tones take the floor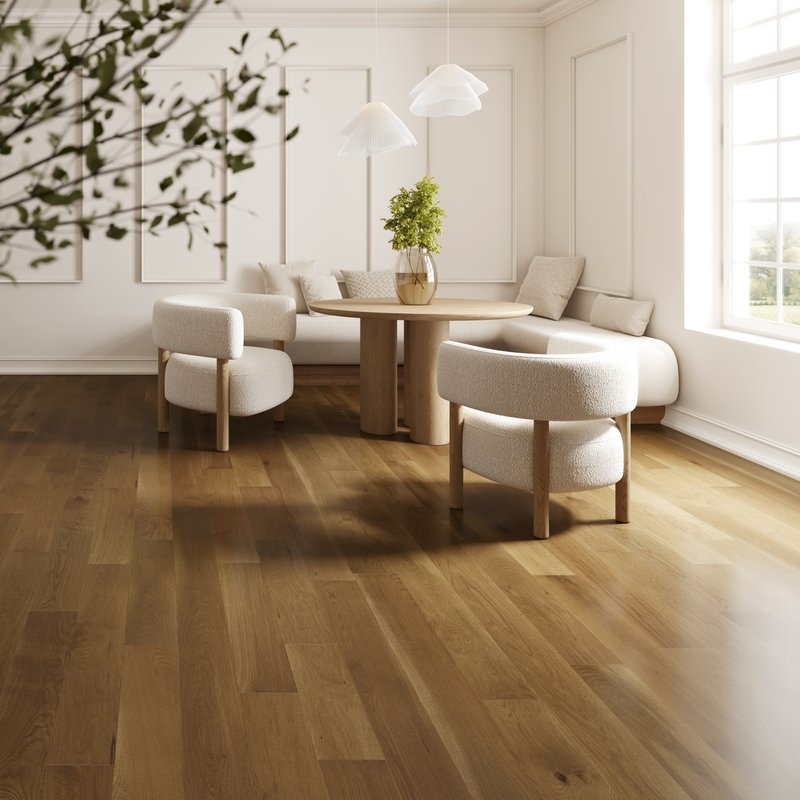 Warmth and comfort are what we need! After the uncontested reign of the Scandinavian trends with their bleached and purified tones for nearly a decade, 2023 marks the strong return of warmth in our decors!
Since true classics never go out of style, warmer, natural tones are now literally taking the floor. Decors are warm, with noble materials such as brown and green marble, travertine, velvet, and leather with natural tones. What could be better with this trend than real, natural wood floors?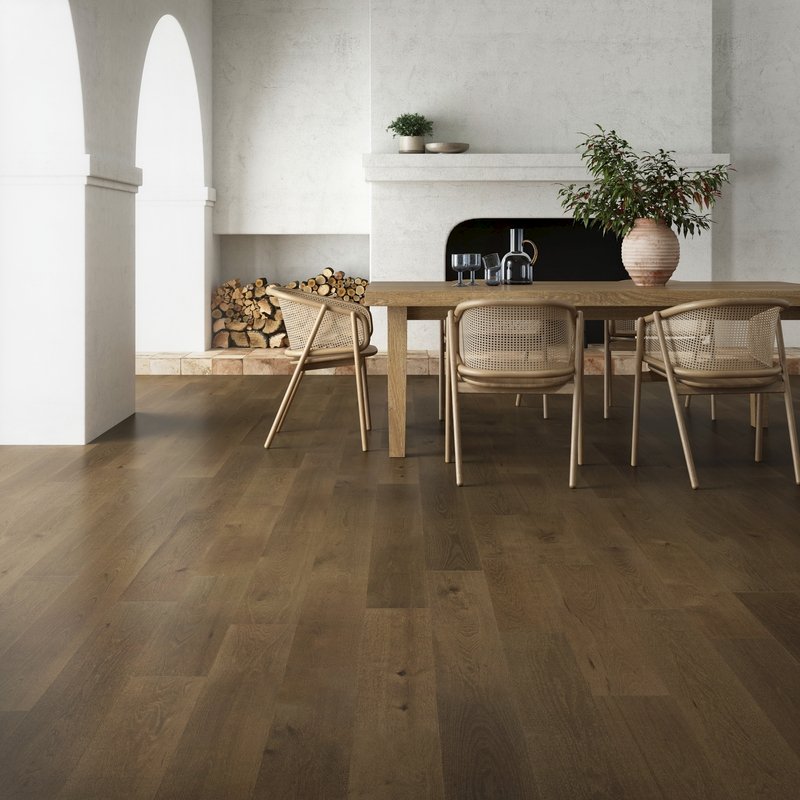 Warm, pure, and natural colors

Trends for 2023 bring us back to basics and classics, to what makes us feel good and in harmony with our environment. A reassuring balance that brings calm and comfort.
Warmth is back with decors of rich, soft, enveloping browns without the red undertones. They have beautiful, sustained amber notes that are not too dark, and subtle notes of caramel and hazelnut brown that blend well with natural wood and organic colors.
Regarding wood species, Red Oak, White Oak and White Ash still bring this very coveted authenticity in 2023, thanks to their distinctive grains. This year's current styles have a certain transparency that showcases the full beauty of the wood. Growth rings are muted and understated through a subtle application of surface color.
As we know, styles come and go. They resurface, but always with some subtle novelty that brings a breath of fresh air to our need for change! So yes, warm, "caramel"-toned, browns are getting a makeover and returning in 2023 in many new versions. Rest assured: We are a far cry from the shiny, chocolate and coffee-colored floors of the early 2000s! Imagine fine brown hues with a very discreet and matte finish, wide boards, and a wood texture with subtle contrasts. A look that is very 2023!
What about natural wood floors?

Will pale wood floors disappear from the top ranking? Don't worry, these looks are well established. If you love pale, natural, "naked" wood floors, they will remain timeless and continue to blend beautifully with strong-colored decors. The wood's pure beauty has held strong for hundreds of years and it isn't going away, anytime soon. The combination of warmer tones with natural blonde wood are a match made in heaven.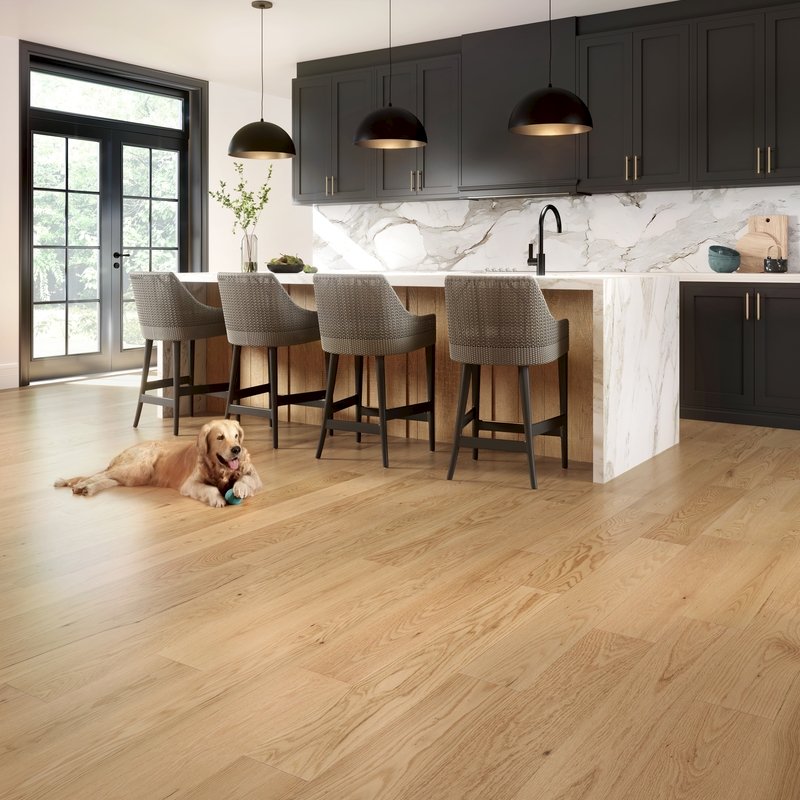 Durable wood floors that transcend popular trends

Because the last few years have reconnected us to our interior environment, and we spend more time than ever there; because we want durable materials that we will love for a long time; because the "throwaway" trend no longer has its place in 2023; because many families have grown through the adoption of a new pet, durability remains a vital aspect when choosing a wood floor. Moreover, consumers are no longer required to choose between beauty and performance. Some manufacturers offer wood flooring with a finish and a protection that are specifically adapted to the needs of families and pet owners. Ask about it!