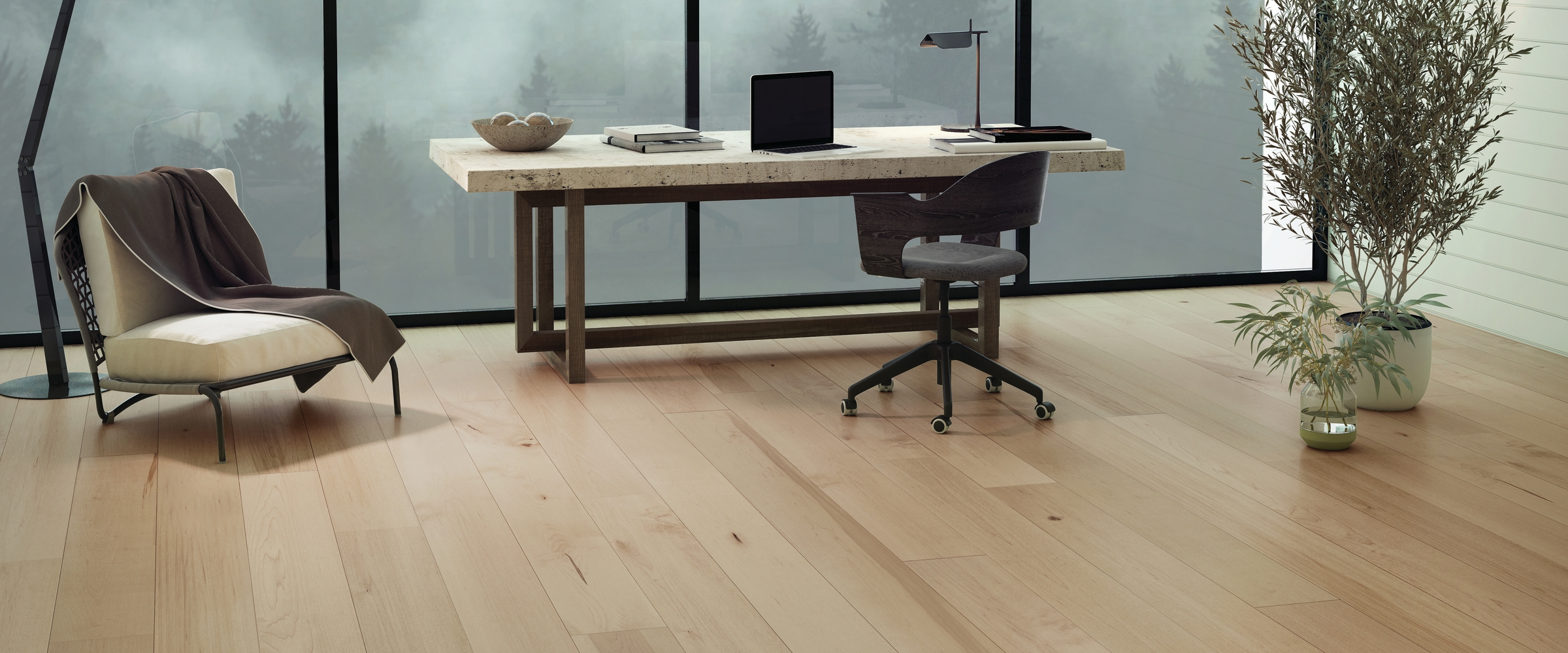 Montmagny, Quebec • January 14, 2021
New 2021 additions for Mercier Wood Flooring
Committed to provide innovative and timeless products that make people proud of their living spaces, the Quebec-based company, Mercier Wood Flooring, launches new floors to expand their existing product offer, adding even more possibilities for fans of natural and authentic materials.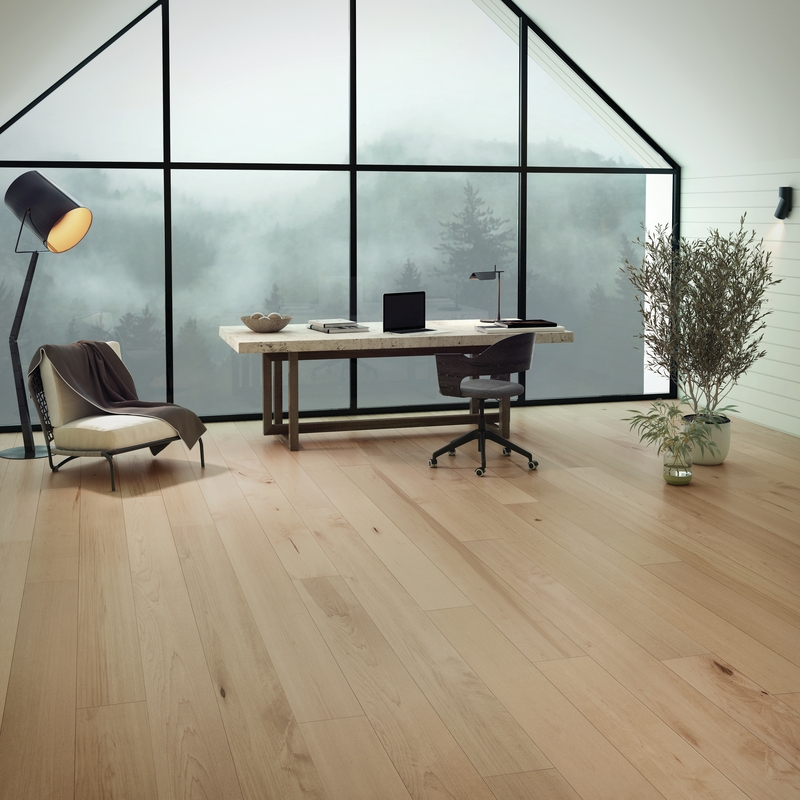 Additions to the Atmosphere Collection – Maple and Hickory Hush
The soft and muted Hush color from the Atmosphere collection, until now only offered on White Oak, is now available on Hickory and Maple. These two new products are offered in a variety of widths ranging from 3 1/4" to 6 1/2" for Hickory and up to 8 1/8" for Maple, depending on the platform (Solid or Engineered). The gloss is Matte to showcase the natural beauty of the wood. Maple Hush is also offered in the famous Herringbone pattern. Protected by either Mercier Generations and Generations Intact 2500 finishes, Hickory and Maple Hush look as good in residential spaces as in commercial environments to create a unique ambiance with uncompromising durability.
Even more possibilities in the Select and Better grade
The trend is toward a uniform look and wide planks. Up to one hundred Maple and Red Oak floors are now offered in 5" width and on Select and Better grade. The latter being characterized by a clearer and more uniform look. These floors are available in the Origins Collection, in Natural, and in the Design+ Collection with 20 color choices. Consumers can choose between Satin, Matte and Matte-brushed (For Red Oak only) gloss for these floors.
For Michael Feltham, owner of Aspen Wood Floors in Mississauga, Ontario, the new products are a true value and in line with the preferences of today's consumers: "The demand for authentic wood floors with softer contrasts is everywhere, now. Mercier Wood Flooring is once again right on the mark." The floor covering retailer is delighted to be able to offer so many options to his customers: "Thanks to Mercier Wood Flooring, we know that we can offer the very best in quality and look, and with a Canadian-made product."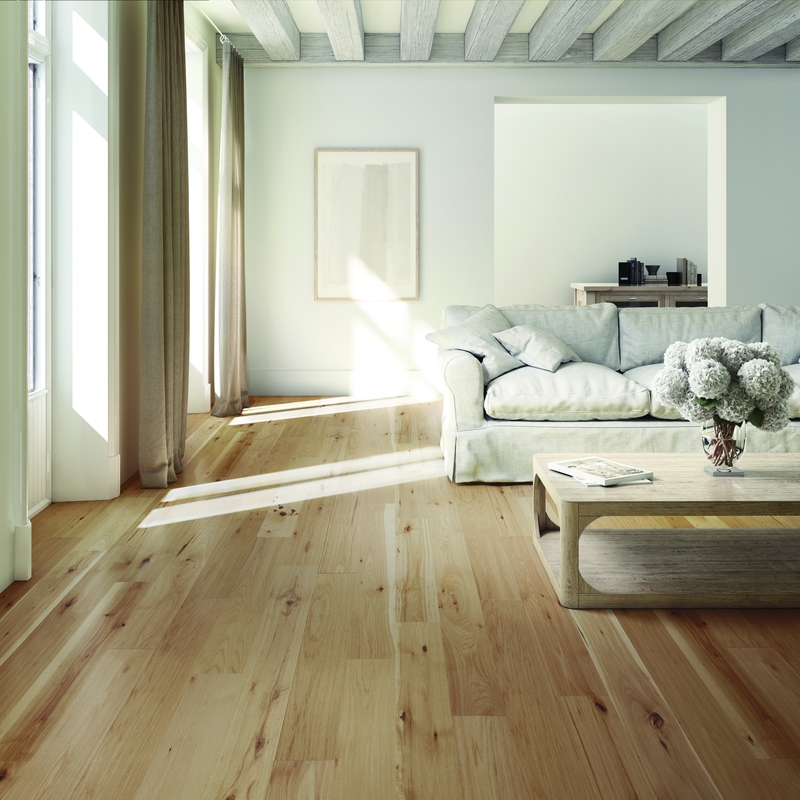 About Mercier Wood Flooring 

Founded in 1980, Mercier is one of the leading manufacturers of prefinished wood flooring in North America. Renown throughout the industry as the reference in prefinished wood flooring, their Montmagny and Drummondville, Quebec (Canada) factories employ 300 specialists who are dedicated to quality, innovation, and full respect for the nobility and authenticity of the wood.
For information, please feel free to contact: