February 1, 2021
A choice that you make for a long time
A choice that you make for a long time
Many of us want to improve our living environment with renovation or construction projects. A consumer shares a part of the story surrounding his decision and choice to install hardwood flooring in his new home.
My wife and I recently went through the lovely adventure of building a new home. I thought it was important to share my positive experience with Mercier Wood Flooring.
Decision, decision, decision!
While shopping for materials, we came to the crucial step of choosing a wood flooring. We were sure, without a doubt, that we wanted wood for our floors. But which one should we choose? We wanted a classic look that would be in style for many years.
"As soon as we saw it, we knew that its warm and neutral shades would wonderfully compliment the other natural materials in our décor, like the grey stone of our fireplace. We were literally charmed by Mercier's

Hard

Maple Element flooring. We had finally found what we were looking for."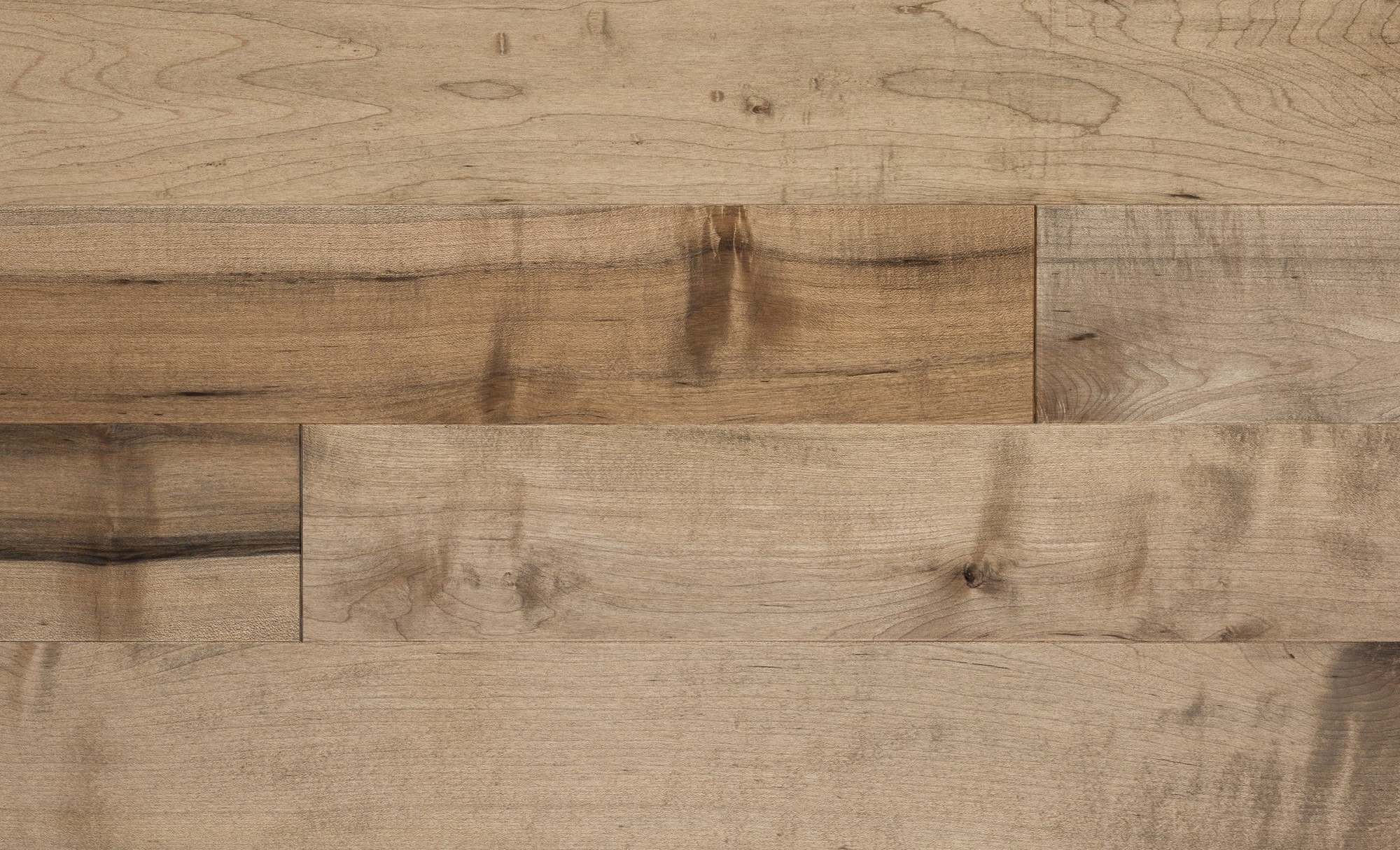 And now, the installation…
The subflooring in our home was concrete with radiant heating. We chose an Engineered flooring, since it is the best choice for a glued installation and is compatible with this type of subflooring. We also hired a professional installer. Since installing a wood floor is not exactly a daily event, I must say that we were a bit nervous when the day arrived… once the floor is glued down, there is no second chance, it has to be perfect from the start.
The installer was impressed by the quality of the product: The floorboards were straight, with constant thickness and width. No unpleasant surprises. After a few rows, our installer told us that he had never seen such quality in a product, such consistency. No defects or imperfections that could have complicated his work or negatively affected the results. Top notch milling, in his own words. The installer's knowledge and good words put our minds at ease. Our wood floor is not only magnificent but will be installed according to the highest standards of practice. We can sleep soundly, knowing that we made the right decision.
Investing in quality
"After several months of living in our new home and seeing our flooring every day, I can confirm that we made the right choice: the floor is stunning. Very chic. Very classy. It is THE finishing touch to our décor. It is also quite easy to maintain and keeps its original look."
A hardwood floor is a significant part of any construction or renovation budget. We thought about choosing a less expensive flooring with a similar look from another manufacturer. The ease of installation, impressive quality of the product and final look confirm that we made the right choice with Mercier Wood Flooring. Our satisfaction and peace of mind make the investment completely worthwhile.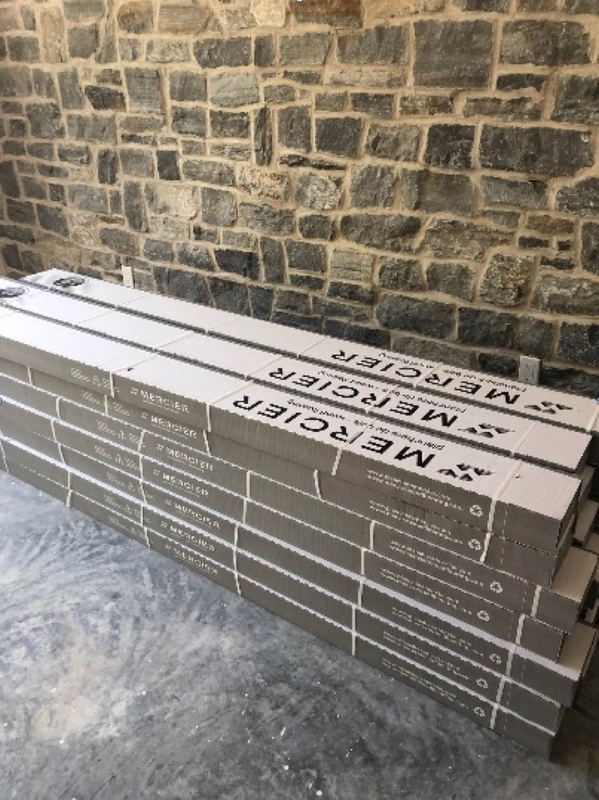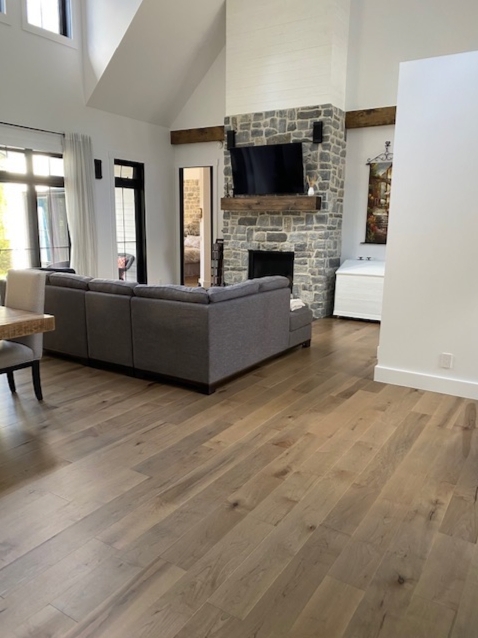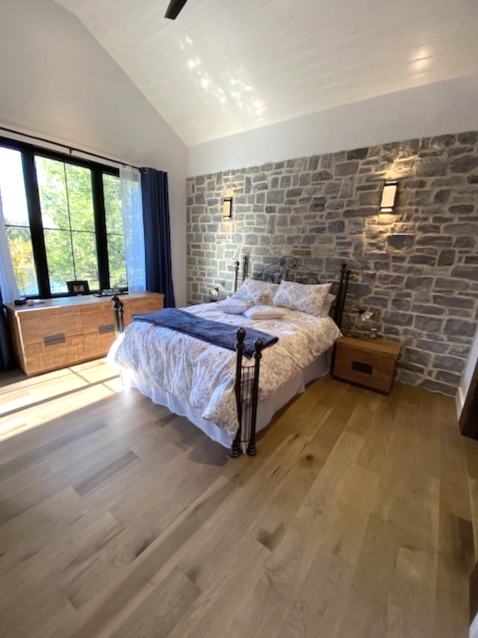 The floor was delivered and
is waiting to be installed.