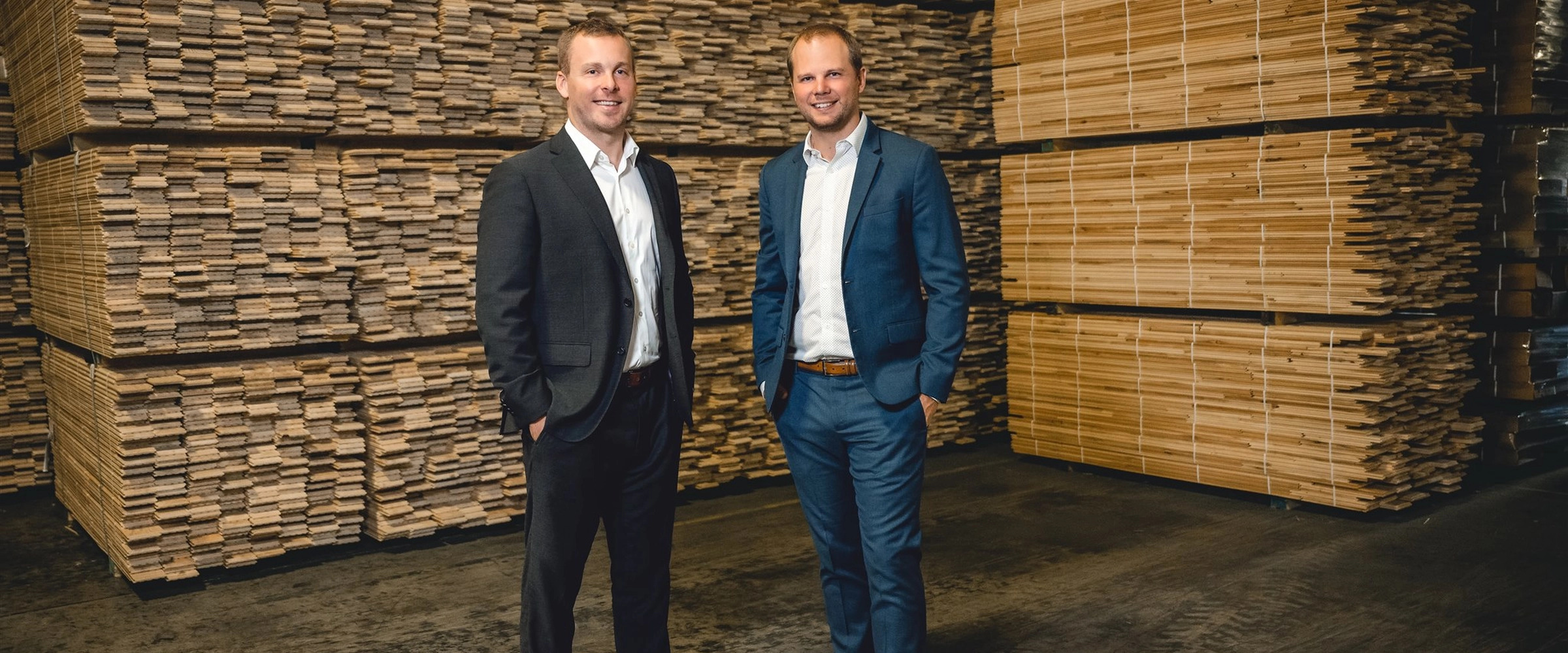 Montmagny, Quebec, Canada • September 26, 2022
Mercier Wood Flooring passes the torch to the third generation
A new chapter begins in the history of Canadian-based prefinished wood flooring manufacturer Mercier Wood Flooring.
As of May 27, 2022, Sébastien Mercier and Jean-Philippe Dumas, sons of Richard Mercier and Marielle Mercier, respectively, officially took over from their parents as the new business owners of Mercier Wood Flooring. The new owners, who have worked in the family business for over 12 years, will continue to be supported by Richard Mercier former owner and VP & General Manager who now holds the role of company President. This position was previously held by his sister Marielle Mercier until she retired in June. Sébastien Mercier, VP of Operations, and Jean-Philippe Dumas, VP of Sales and Marketing, are both very proud and optimistic about the opportunities that lie ahead: "Continuing the work of our grandfather and our parents is a great honor and a mission we take very seriously," said the new owners. "Mercier Wood Flooring is a large team of nearly 300 employees. It's also a vertically integrated company with two plants located in Montmagny and Drummondville, Qc, that handle all operations, from sawing logs and processing wood into floorboards to finishing and delivering products to hundreds of retailers across Canada and the United States."
The two business owners intend to continue developing their brand on hardwood's solid foundation: "Wood is a green, sustainable, and noble material. We're privileged to work with one of the most prized resources available," Mercier and Dumas added. "It's up to us and the entire team to continue growing the business by listening to our customers' needs and making the most of this rich natural resource that has sparked so many innovations over the past 40 years."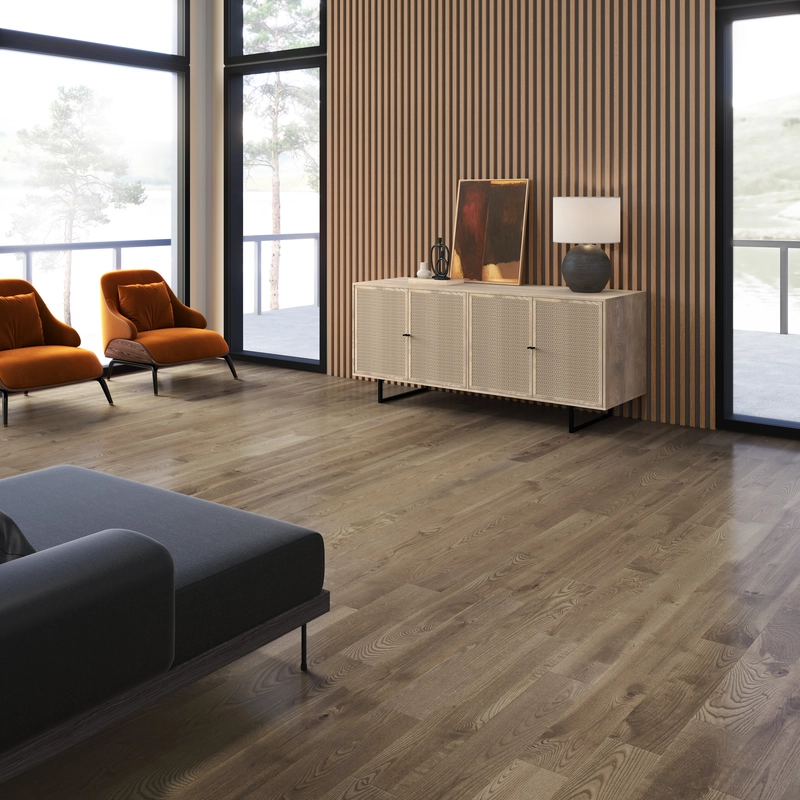 About Mercier

Founded over 40 years ago, Mercier Wood Flooring is the perfect synergy between know-how, a love for wood and authenticity. Renowned in the industry as the original prefinished wood flooring, Mercier is backed by nearly 300 dedicated wood specialists that work in the company's plants in Montmagny and Drummondville, Quebec. Today, Mercier Wood Flooring is the culmination of three generations of passionate people committed to quality and innovation.
For more information, please contact: