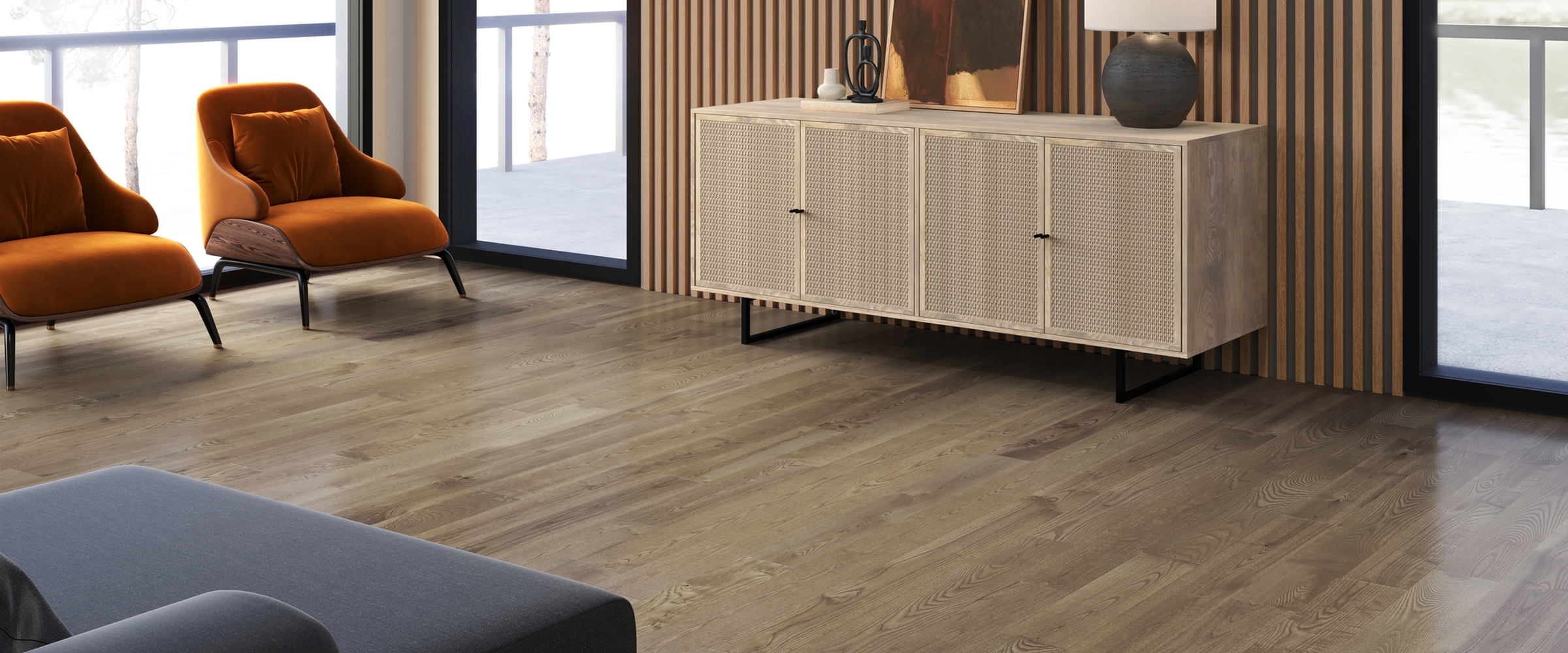 Montmagny, Quebec, Canada • January 27, 2022
2022 New Introductions
Canadian-based Mercier Wood Flooring launches new flooring designs to meet the expectations of designers and homeowners looking for modern yet authentic and durable prefinished wood flooring.
White Ash floors showcased in the Naked and Atmosphere collections
Known for its grain, that is quite like much-loved White Oak, with shades ranging from creamy white to medium brown, White Ash deserves our full attention this year. Its growth rings are very visible, and its pale natural tones fit perfectly with the current trends while bringing warmth and authenticity to all decors. White Ash, already available in the Origins collection (Natural, without stain) and Elegancia, has been added to the popular Naked and Atmosphere collections.
Mercier's unique finishing process for the Naked collection gives White Ash a European and decidedly modern look, where this species' contrasting colors are softened for a more uniform appearance. Available on the Solid and now on the Engineered platform, in Authentic and Distinction grades, White Ash Naked is available in widths ranging from 3 1/4" to 6 1/2". It is offered in Mercier Generations Matte and Matte-Brushed finishes.
In the Atmosphere collection, the addition of Breeze, Gleam and Silk colors on White Ash increases the existing offering. They are available on the Solid and Engineered platforms in Authentic or Distinction grade depending on the width, and with Mercier's Generations finish in Matte and Matte-brushed.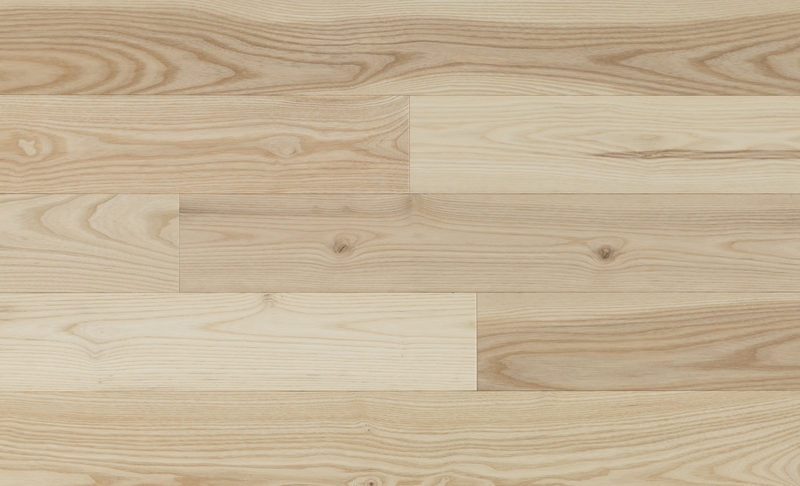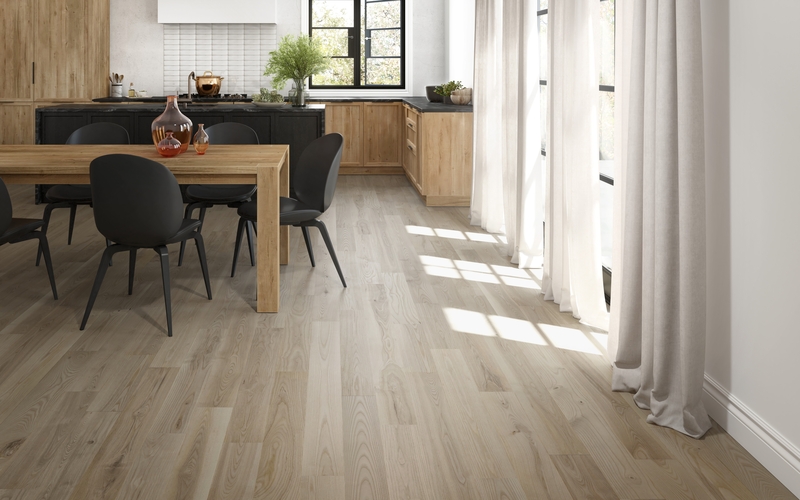 White Ash Naked, Naked Collection
White Ash Silk, Atmosphere Collection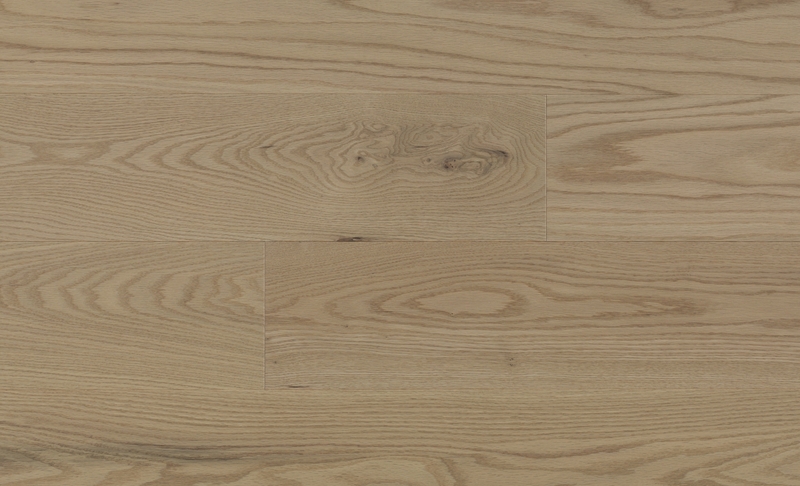 Red Oak as you've never seen it before
Red Oak has always been one of the most popular species for wood floors. What could be new about this classic? Although the wood itself remains unchanged, the unique coloring method developed by Mercier Wood Flooring produces a look that is different from everything we have seen: new colors Bliss and Halo applied in transparency, advantageously softens the typical pink and red hues of this species. They are available in Matte and Matte-Brushed finishes.
Red Oak Bliss, Atmosphere Collection
New colors on White Oak
Designers and wood lovers' favorite White Oak, needs no introduction. New colors Charm and Silk in the Atmosphere collection add even more options to this species known for its character marks, the creamy beige hues of its sapwood and brown accents of its heartwood. Wide boards in Matte and Matte-Brushed finishes complete the look. White Oak is available on the Solid and Engineered Platforms, in Authentic Grade.
"Mercier is our preferred Canadian manufacturer. Their vertical integration, premium construction and cutting-edge design allow us to personalize customer wood flooring to fit their specific needs. It is our pleasure representing Mercier in Greater Atlanta Georgia", says Dean Howell, owner of Moda Floors and Interiors, Mercier Wood Flooring retailer in Atlanta, Georgia.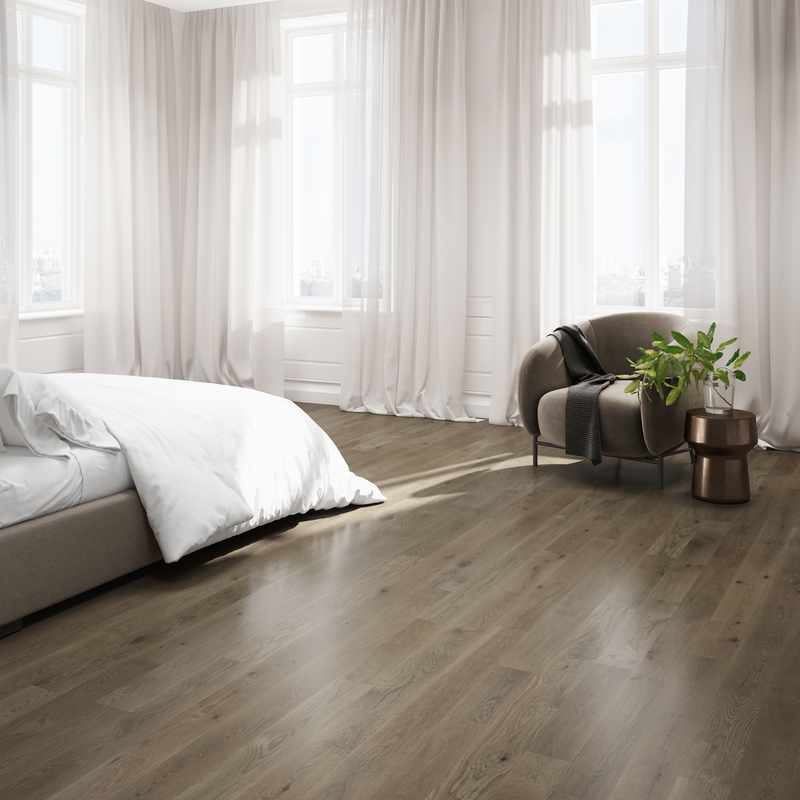 White Oak Charm, Atmosphere Collection
About Mercier Wood Flooring
Founded over 40 years ago, Mercier Wood Flooring is the perfect synergy between know-how, a love for wood and authenticity. Renowned in the industry as the original prefinished wood flooring, Mercier is backed by 300 dedicated wood specialists that work in the company's plants in Montmagny and Drummondville, Quebec. Today, Mercier Wood Flooring is the culmination of three generations of passionate people committed to quality and innovation.
For more information, please contact: